SMSC
SMSC stands for Spiritual, Moral, Social and Cultural education and is part of the National Curriculum.
At Cowick CE Primary School, our aim is to inspire all our pupils to become enthusiastic, motivated and responsible learners who grow to be socially and morally responsible citizens of an ever-changing world. Our purpose is to nurture the growth of the whole child - academically, socially and emotionally. Good relationships are at the heart of our school.
Our school values – Peace, Hope, Love – are embedded in our school SMSC education through PSHE lessons, worships, assemblies and teachable moments that occur in the everyday life of the school.
Our definition of SMSC
Spiritual: Explore beliefs and experiences; respect values; discover oneself and the surrounding world; use imagination and creativity; reflect meaningfully on their own actions and the actions of others.
Moral: Recognise right and wrong; understand consequences; investigate moral and ethical issues; offer reasoned views.
Social: Use social skills in different contexts; work well with others; resolve conflicts; understand how communities work.
Cultural: Appreciate cultural influences; participate in culture opportunities; understand, accept, respect and celebrate diversity.
How SMSC is taught and experienced at Cowick Primary
SMSC education is not just about discrete experiences; but more of an approach. SMSC weaves through all we do – how we work in teams, discuss and debate, encourage reflection, consider ethical impact, explore the wonders of the world and give our pupils a voice. It is at the heart of all we do.
Our curriculum is an important part of our SMSC (including values and character work) education as we have designed it with SMSC in mind. Our Cowick 75 Creatives are essential experiences that develop our pupils SMSC over their seven years with us. They are specific to the needs of our curriculum and context.
Character
Our character-building work is based around promoting and teaching our school values – Peace, Hope, Love. Our approach to learning our curriculum and our Cowick 75 Creatives helps our pupils build resilience and perseverance in the face of challenge (Peace), to show compassion (Love) and to keep learning and growing as a person (Hope). Our curriculum stretches and challenges our pupils, encouraging them to think deeply, and developing their self-esteem and their confidence.
Our curriculum and extra-curricular activities include the 5 Foundations for Building Character:
Sport – which includes competitive sport and activities such as running, martial arts (TKW), swimming and purposeful recreational activities, such as rock climbing, orienteering or learning to ride a bike.

Creativity – this involves all creative activities from coding, arts and crafts, writing, art and design, and music composition.

Performing – activities including dance, drama, musical performance, choir, and public speaking.

Volunteering & Membership – for example, litter-picking, fundraising and working with local, national and global charities and groups to help others.

World of work – through partnerships through programmes such as STEM and working with a local business, Croda, we provide opportunities for children to learn about the world of work. This year, we are taking part in the 'Children's Challenging Industry' Project.
Universal Values
We understand we have a duty to provide for the Spiritual, Moral, Social and Cultural education of pupils whilst promoting the values of Democracy, the Rule of Law, Individual Liberty, Respect and Tolerance. These have been called British values but are now more commonly called Universal values as they underpin the Universal Declaration of Human Rights. Our work to promote pupils' (SMSC) development - including work on citizenship and community cohesion, anti-bullying learning, equalities and diversity work - ensures we meet the government's requirements to teach fundamental British values.
Values education does not only act as a preventative measure against radicalisation and extremism, but is also a vital part of preparing children to get on in life, creating critical thinkers and active citizens who respect others and challenge prejudice and discrimination.
Cultural Capital
The Cultural Learning Alliance states that cultural capital 'is characterised by the experience and skill to be able to deploy the appropriate knowledge in any given situation: a job interview, a conversation with a neighbour, building a work network and so on.' It is often assumed to be about providing children with cultural experiences of 'high art' such as theatre, art and literature, but cultural capital can refer to much more including:
technical cultural capital – e.g. IT

emotional cultural capital - such as empathy and sympathy

embodied cultural capital – e.g. language, expressions, mannerisms;

national cultural capital - working on an assumption of an existence of traditions, the lack of which can act as a disadvantage
Our curriculum, including the Cowick 75 Creatives, is broad and wide-reaching. It is a knowledge-rich curriculum, designed to introduce pupils to the best that has been thought and said as well as the knowledge and skills they will need for life today such as emotional literacy and an appreciation for diversity and equality.
Beyond lessons, our pupils' SMSC education extends to:
Whole school worship and weekly celebrations of values

Visits to different places of worship and visits to school by different representatives of religions and belief-systems

Annual residential experiences for year 6

Christmas and Easter celebrations with our community

Faith week - celebrating different religions

Heritage Day – a celebration of faith in our local churches with our cluster schools

Meditation, mindfulness and Growth Mindset

Charitable projects - we support local, national and global projects (Our chosen school charity each year is Christian Aid)

Eco-schools and Fairtrade Schools - we have Eco Warriors (EW) and are working towards Eco-school status; our EW also ensure we are a FairActive School.

Healthy Schools Award

Anti-bullying week - we teach pupils how to recognise and deal with bullying in our curriculum

Sports competitions (both inter and intra-school)

Whole school theatre visit - we all go the pantomime together! (In 2020, due to the Covid-19 Pandemic, we brought the theatre to the children via Zoom; 2021 allowed us back to The Cast Theatre in Doncaster where we watched 'Aladdin'. Oh yes we did!!!) and this year we are looking forward to watching Peter Pan at The Cast Theatre.
July 2023
Recently we had some 'Milkfluencers' in school to help us celebrate Diversity Week. They were particularly impressed with our Diversity Wall and reposted it on their Instagram Page.
In response to the humanitarian disaster caused by the invasion of Ukraine by Russia, we joined forces with our cluster schools to produce a concert in order to raise money for the DEC. We hope you enjoy the concert by 'United Voices Choir' which was performed by the children at Cowick, Pollington-Balne, Snaith, Rawcliffe and Rawcliffe Bridge Primary Schools.
If you would like to give a donation to DEC (Disasters Emergency Committee: Ukraine Humanitarian Appeal) please click on the link below.
Autumn 2 2022
This half term, our Christian Value is 'Trust'.
W.C. 14-18 November is Anti-bullying Week. The theme this year is 'Reach Out'.
Below is a link to Olivia Lynn's struggle with bullying at senior school as well as a link to resources from the AntiBullying Alliance for parents and carers: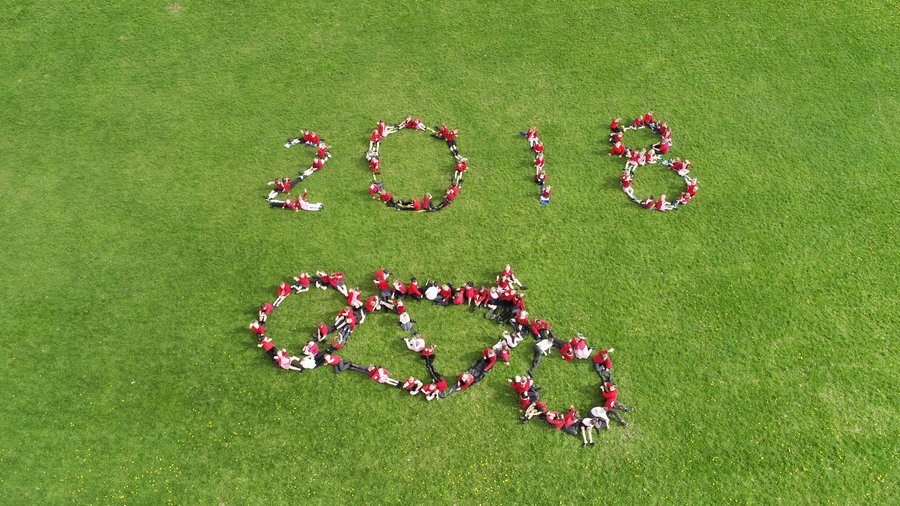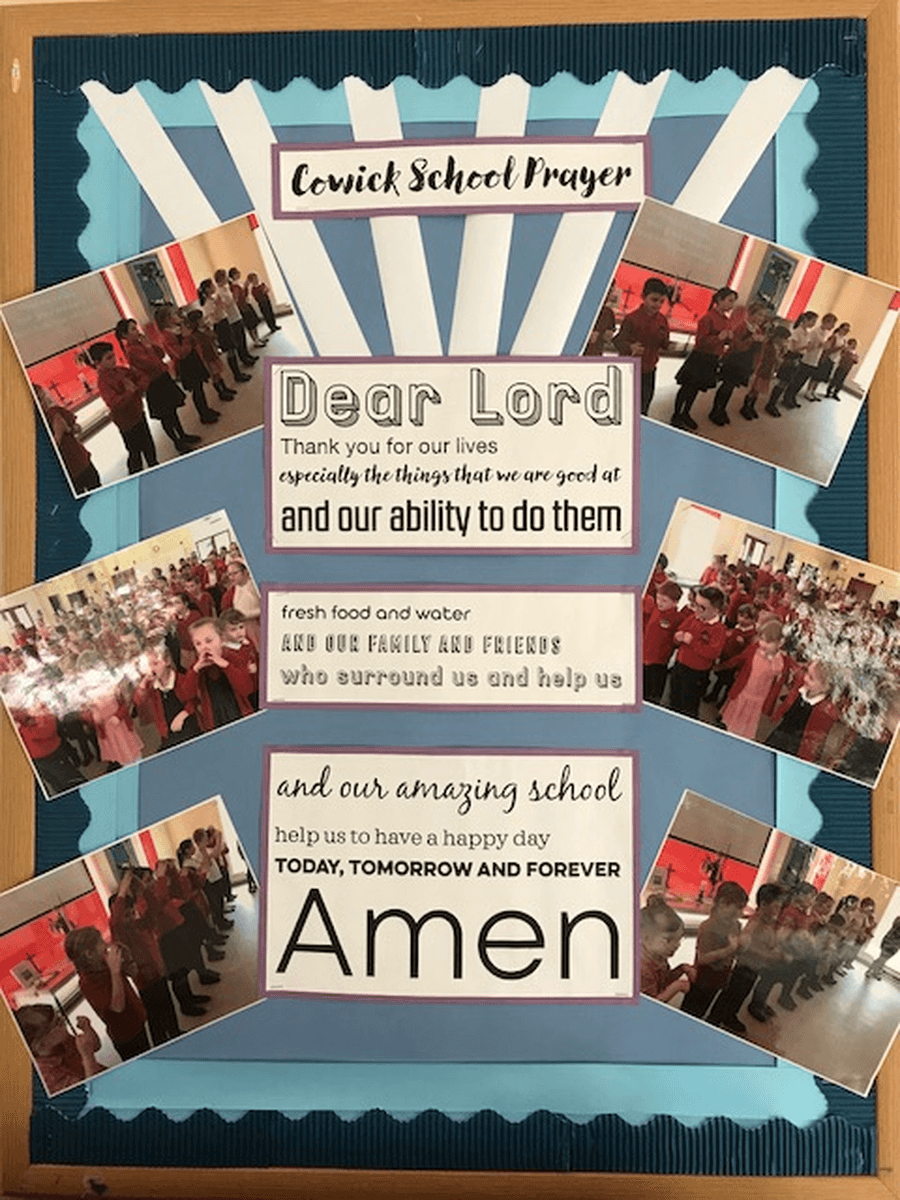 "All children are able to be part of their school and church community. This helps them develop a sense of belonging and better prepared for adult life." - parent October 2019