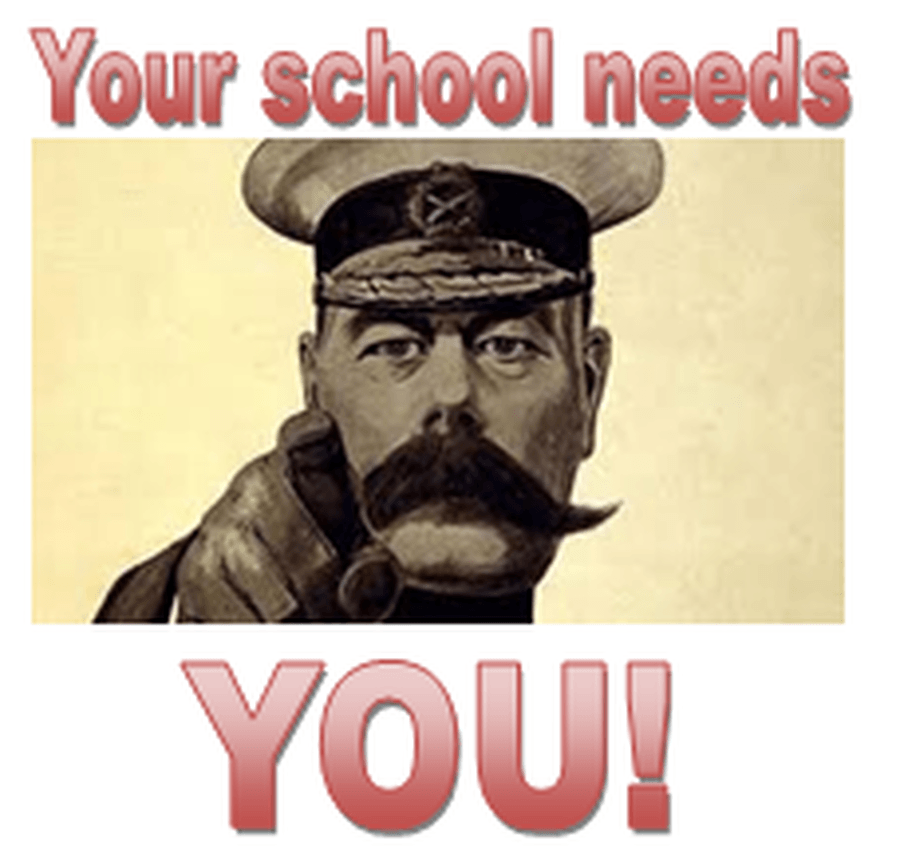 We are recruiting parent governors to join our Governing Body.
Please complete the nomination form below and return to school as soon as possible if you are interested in joining the team.
Chair Of Governors Mrs Chris Collins
Vice Chair/ Chair of Resources Committee Rev Eleanor Robertshaw
Voting Headteacher Mrs Katherine Rawes
Type of Governor
Name
Appointment date
Term of Office ends
Responsibilities

Committee Memberships

Voting rights

Headteacher
Mrs Katherine Rawes
04/06/18

All Meetings
Staff Governor
Mr A Martin
04/02/19
03/02/23

Resources
All Meetings

Foundation Governor

Rev Eleanor Robertshaw
06/06/13
Ex Officio

Vice Chair of Governors

Chair of Resources Committee

Personal Development, Behaviour, Wellbeing

Resources Performance Review Personnel

All Meetings

Foundation Governor
Vacancy
LA Governor
Mrs Theresa Ram
26/04/18
25/04/22
Teaching and Learning, Assessment, Outcomes, SEND, Health and Safety

Resources Performance Review

All Meetings

Parent Governor
Vacancy

Parent Governor
Vacancy

Co-opted Governor

Mrs Chris Collins

06/06/13
06/06/23

Chair of Governors

Leadership, Management, Safeguarding

Resources Performance Review Personnel

All Meetings

Co-opted Governor
Vacancy
Associate Governor
Mrs Kim Reed
13/11/17
12/11/21
Training Link Governor
Resources Secretariat
Resources Meetings only
Associate Governor
Mrs Collette Bagguley
25/02/19
24/02/23
Resources
Resources Meetings only
Our Clerk is Lindsay Newton.
Rev Robertshaw is also Chair of Pollington-Balne CE Primary School Governing Body.
No other pecuniary interests have been declared by governors.
Governor attendance at meetings - Please see attached document
If you would like to ask Governors a question, please complete the contact form below.
Your questions will be taken to the next Governors meeting and a response sent to you directly.
Thank you.
What is the role of a Governor?
Governors are responsible for making sure that the school provides the highest possible standard of education for its pupils, with a very clear focus on raising standards of achievement. All stakeholders are represented on the Governing Body – parents, staff, the Education Authority and the local community. We work together as a team, setting the school's aims and agreeing its policies which are designed to promote the most effective ways of teaching and learning. We do this together with Mrs Rawes, who is responsible for the day-to-day management of the school.
When we meet, which is at least twice a term we discuss the school's finances, staffing, pupils' welfare or building developments on the site. We always consider what impact our decisions will have towards improving the pupils' learning. We plan the future direction of the school; make sure the National Curriculum is taught; decide how best the school can encourage pupils' spiritual, cultural and moral development; and make sure that we provide for all our pupils, including those with special needs. We work closely not only with Mrs Rawes but all members of the Leadership Team, who act as advisers in our meetings. We are able to ask relevant questions, challenge recommendations where appropriate, and offer support when needed.
To help us make the best possible decisions in our meetings we involve ourselves as much as possible in school life. We do this in a variety of ways, including linking governors with a class, having special responsibilities for health and safety and safeguarding, visiting the school, helping to make staff appointments and attending school events. This not only makes us better informed but it is also very rewarding and enjoyable.
Are you interested in becoming a Governor?
Governors do not need to have any special skills or qualifications as the Local Education Authority provides the necessary training. We have governors from all walks of life who have different types of skills and expertise.
If you think you might like to become a parent governor you will need to be a parent of a current pupil in the school. Please contact Mrs Reed in the school office who will pass on your details to Mrs Collins, Chair of Governors.