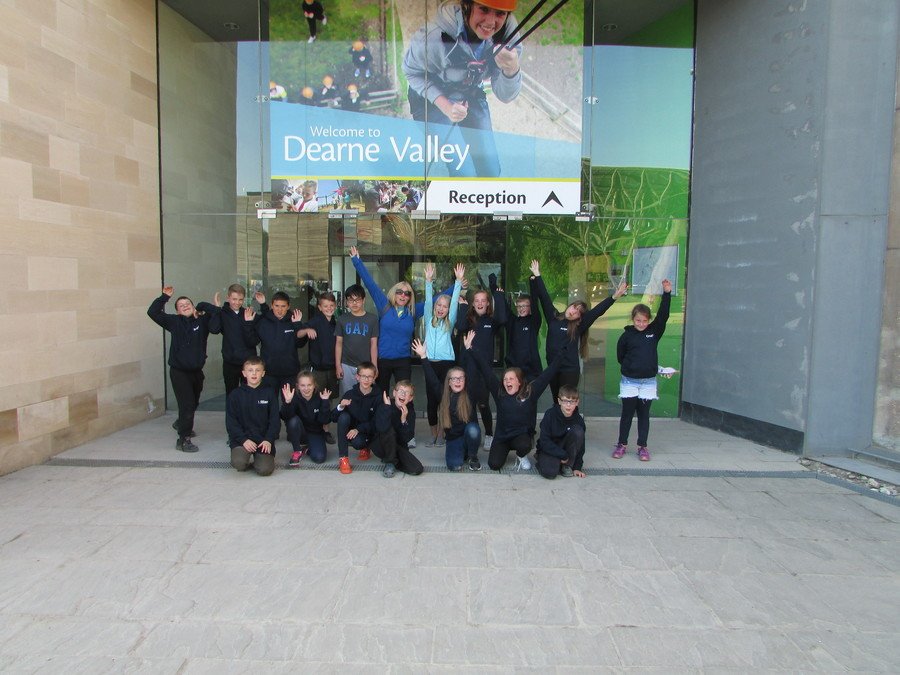 Day 1
We have had a great start.. we have just been singing around the campfire and are now ready for bed - which we had to make ourselves! Lights out now - more tomorrow!
Day 2
We have all slept well (despite Abigail's snoring) and had a hearty breakfast - Boyd has eaten his body weight in melon! We are setting off now to do buggy building and shelter building and we will update you again after lunch!
We have been challenging ourselves on the high ropes this afternoon. Mr Martin and Mrs Rawes had a go too. Despite his best efforts, Mr Martin was beaten to the top by one second. Well done Max on setting a new record of 21 seconds!
Day 3
Good morning! We had lots of fun at the mini Olympics last night. We still ache from laughing so much this morning but we all slept like logs. We are packing our things before going for breakfast and then we will be starting our activities. See you all soon!
We are a bit soggy but we have had a lot of fun problem solving and abseiling. We are having lunch and then we will be on our way back!
We're home - and very tired!
Bed making, High Ropes and Campfire
Saving Swampy and Murder mystery
Breakfast, Bushcraft and Fencing