Hello everyone!
Start and End of the school day
School's start time: 8:45 -Children WITH siblings

: 9:00 -Children WITHOUT siblings
Drop off point: Playground
End of school of school collection time: 3:15 -Children WITH siblings
: 3:30- Children WITHOUT siblings
End of school collection point: Playground
What I need to take
Reading pack/books (including return of any borrowed) in plastic wallet
Coat
Named water bottle
Optional:
Trainers/footwear suitable for outdoor activity on the field – in draw string bag.
Tissues
Packed lunch in a small bag
PE days are:
Monday and Friday. On these days please send children to school in their P.E. Kit
____________________________________________________________________________________________________________________
There are some lovely ideas from the Random Acts of Kindness Foundation. Click HERE
Year 4 Multiplication Time Check (At home)
Click Here

Looking after our children's mental well-being is key right now. Please find below some resources that you can use to aid their mental health.
A recommendation from William
Everybody Worries
DEKKO Comics

*A recommendation from Zak*

"Educational comics that turn KS2 school curriculum content into engaging comic strips, smashing motivational barriers to reading and learning. This especially includes Dyslexia and Autism.
As a bonus they also use colour-coding and footnotes, as well as a dyslexia-friendly font. This way, our comics make learning more accessible and encourage reluctant readers to get into reading, increasing their engagement and learning retention.
Welcome to schoolwork, reimagined!"
The app is free during COVID-19 and available from: https://dekkocomics.com/download-app
*John Lewis Teddy Bear COMPETITION*

In honour of our incredible carers at the NHS, we need designs for superhero-themed bears – don't feel like you have to stick to the traditional brown bear – we want to see all kinds of super teddies.
Try and incorporate unique elements through colours, patterns, capes, masks – whatever feels exciting for you, but please avoid using any recognisable icons in your designs, such as the 'NHS' lettering or Superman logos.
If you need a bit of help getting started, then please download our teddy bear drawing template below.
Share your superhero teddy bear design with us by 5pm on 8 May 2020. An adult over the age of 18 should submit a photo of your design in one of the following two ways:
Share your designs by email to
designyoursuperbear@johnlewis.co.uk
or posted through a public Instagram or Twitter account with the hashtag
For more information. Click HERE
The BBC have launched BBC Bitesize Daily Lessons. each day there is an English, Maths and Foundation Subject lesson for each year group. These may be of interest to some of you.
For those children who are interested in the world around them, there are some wonderful ideas on the STEM website -some Science starter or other activities that they can complete with equipment they can find at home.
I have also just found some online crosswords that you may enjoy. Click HERE to access them.
Below are some other ideas you may wish to use during this difficult time.
Every morning 9am join Joe Wicks the PE teacher for the nation!
This weeks song is dedicated to Morgan and her dog Fergie who had puppies recently. The puppies were all named after famous songs such as 'Come on Eileen' 'Jolene' and of course 'Crackling Rosie!'
It's amazing what we can achieve when we work together even when we are apart
Hello and welcome to the Water Class page.
Water Class are the Year 3 and 4 class at Cowick. We have a lot of exciting things happening in our school and within our class room so please take a look. In Water Class we work incredibly hard to achieve our best, and we strive to be friends with everybody.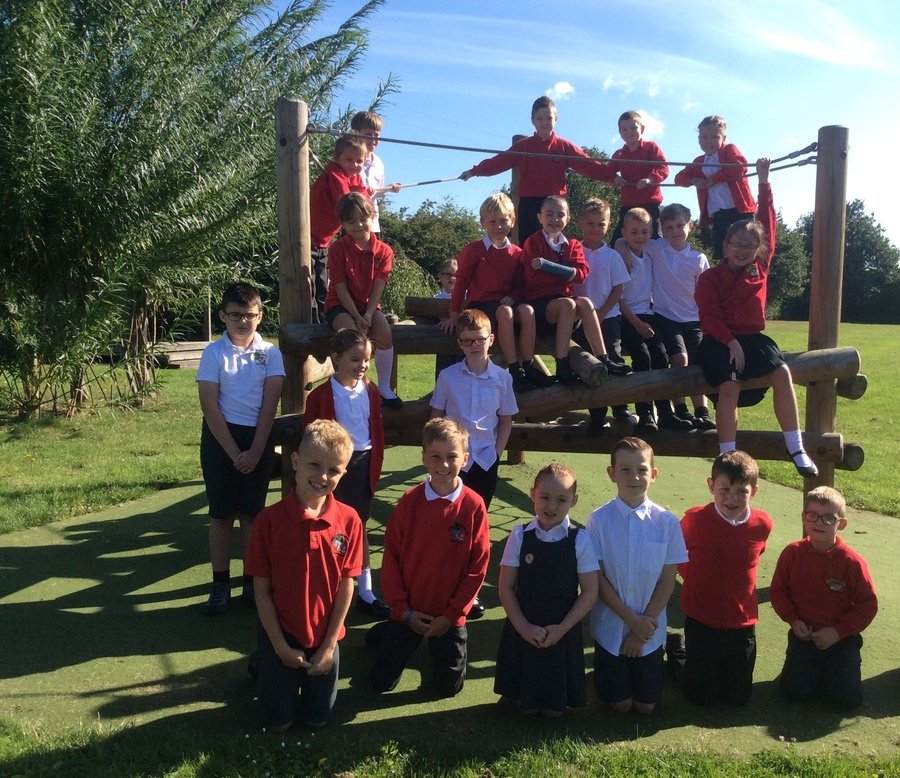 At Cowick we like to make our Curriculum fun and inspiring for the children. We use a theme to link in most of our lessons. Spring Term our topic will be 'Who's your mummy?' which will be a comparison between Ancient Egypt and Prehistoric Britain.
The children will be researching and studying the ancient civilization whilst making comparisons to the campsite of the Lost Boys from Peter Pan, which will be our class book.
Homework
In Water Class your child will be expected to complete work at home, which will aid them in their learning. Each week, children will be expected to complete Spellings, Readings, Times table Rockstars and IXL.
Spellings
Children in Water Class will be learning two sets of spellings each week. One of the sets will be from the children's year groups expected spelling list and another list we shall focus on in school, which will follow different spelling rules and patterns. The children will be tested on the lists sent home each Friday in a traditional spelling test and new spellings will be issued. The children have the opportunity to earn themselves tokens for successfully learning these.
Click here: Spellings List
Reading
Children are also expected to read regularly at home. The children will receive a pack of books from school on a weekly basis. We ask you to listen to your child read on a regular basis. We shall collect the pack of books in on a Friday to change them. I want to promote the love of reading to the children so please encourage children to read books, magazines, online articles or even comics that they love as this will help to broaden their reading skills in school to develop their love for reading.
If you have any questions or concerns do not hesitate to make an appointment to come in and see myself. I hope you and your child have a fun filled and enjoyable school year in.

Thank you for your support.
Miss Montgomery
Helpful Websites
In Water Class All children have logins for both...
Times Table Rockstars
IXL | Maths and English Practice
If your child has misplaced their login and password please let us know and we shall send a copy home with them.
Other Useful Websites
Science facts and information for kids - Primary Homework Help
Literacy Zone - Primary Homework Help
Kids' Health - Topics - Friendship - for kids - CYH.com
http://www.cyh.com/HealthTopics/HealthTopicDetailsKids.aspx?p=335&np=286&id=1636