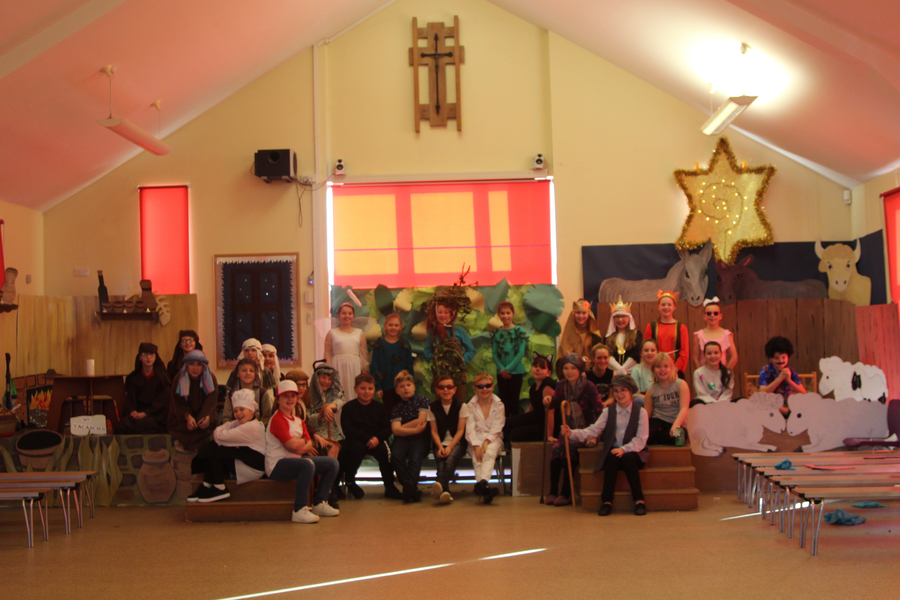 Fire
Mr Martin
Hello and a big welcome to our class page from all the children and staff in Year 5 and 6!
We are an incredibly hardworking class and enjoy each and every subject. We value the contribution every person brings to our class, which makes it a happy place to learn and work.
We have various reward systems in place to encourage fantastic work and positive behaviour. Each member of the class belongs to a House (Red, Blue, Yellow or Green). Their aim is to earn house points through things such as hard work and team work.
Homework
Maths and/or English homework are handed out each Friday to be completed by Tuesday. Later in the year, Year 6 will use revision guides to assist with their homework.
Reading Books
The children are responsible for taking their books home and bringing them to school every day.
Spellings
Weekly spelling test every Friday.
P.E.
Sessions are every Monday and Tuesday.
As requested by many parents at Parent's Evening, please download the file below for all grammar terms and definitions needed for Y6 SATs.
Below is a list of all the spellings ever asked in SATs tests and and a few spelling rules to help our Year 6 pupils prepare for their tests (click the download link at the bottom of the image to see the full list).
If you would like to help your child at home, there are a few games below that may be useful
Well done to the fire class tag rugby team. The boys and girls played so well and earned second place in the group followed by a 6-4 victory in the 3rd/4th playoff. The children played wonderfully and many of the staff at the event commented on their team play and skills.
SPRING TERM 2018
Welcome back Fire Class
Our topic this term is 1960s: Decade of Change.
Below are all the big spell lists. Click on the download button to see the full list.
Well done to Katie and Emily for their awards at the Sports Partnerships awards evening last week. Both won the highly commended certificate for the Sports Personality Award. Well done girls.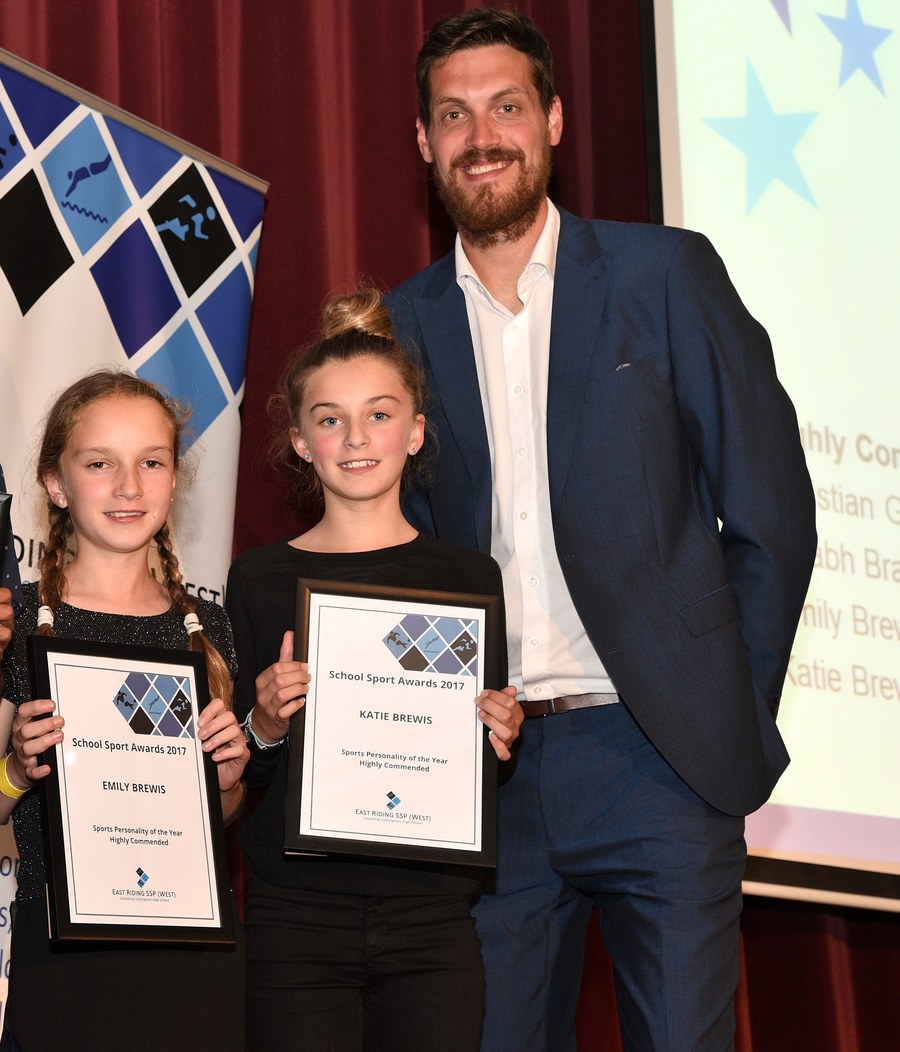 Well done to the Tri Golf team and their amazing second place finish at the East Riding finals. The team were superb and played their hearts out, just missing out on the medals. Finally they were so polite, so much so that the staff hosting the competition stated they were the most respectful and polite team they have ever seen.
Well done to the rounders team and their third place finish at the cluster meeting last week. the team played four tight games and played with a good heart and lots of skill. Well done Fire class
Well done to our Tag Rugby team. They competed well at the East Riding finals and played 9 games on the trot (90 minutes without a break). After a tiring afternoon the children took at well earned 7th place. Super play Fire team.
Well done to the Tennis team and their second place finish at the East Yorkshire Finals. Brilliant tennis around and lots of fun had by all.
Well done to the girls team at the cross country finals, the team came 5th and all the girls came in the top 50. What a super result.
We were inspired to aim high and believe in ourselves by Great Britain badminton champion Jenny Wallwork. She showed us how to have fun with exercise.
Well done to the two teams at the Uni Hoc competition. Both sides played well and had fun on the night.
Our class trip to The Deep was AMAZING!
Well done to the fire athletics team for their second place in the cluster competition. The children missed out on first place by a few cm! It was a brilliant afternoon of running and field events.
We had a really enjoyable lesson in business enterprise this week. We had to work as a team to produce items to sell and the team who had the most money in the bank at the end was the winner.
We had an amazing morning taking part in Professor Brainstorm's science workshop with our friends at Snaith Primary.
Well done to the dodgeball team and their 3rd place finish at the cluster event. Sadly we have no pictures this time as I was umpiring the games.
Well done to the girls cross country team who made it to the East Ridings final, as all the girls finished in the top 12.
Well done to the girl's football team, who battled their way to the 3rd/4th play off. Unluckily, for them the girls lost their match with the last kick of the game. Nevertheless the girls were a true credit to the school.
Well done to the Cowick's boys football team performance at the cluster event. the boys just missed out on the final with a semi final defeat to Snaith. However the boys rallied to take third place in the competition. Well done!
Already this term we have been on an exciting class trip to Jorvik to help us with our Viking research
Fire Class' very own knot expert taught us how to tie all manner of knots in Survival Week
This week we researched the amazing achievements of Amy Johnson and made replica models of her plane.
Well done to our Year 6 Superstars for such hard work all year and achieving wonderful SAT's results and making fantastic progress.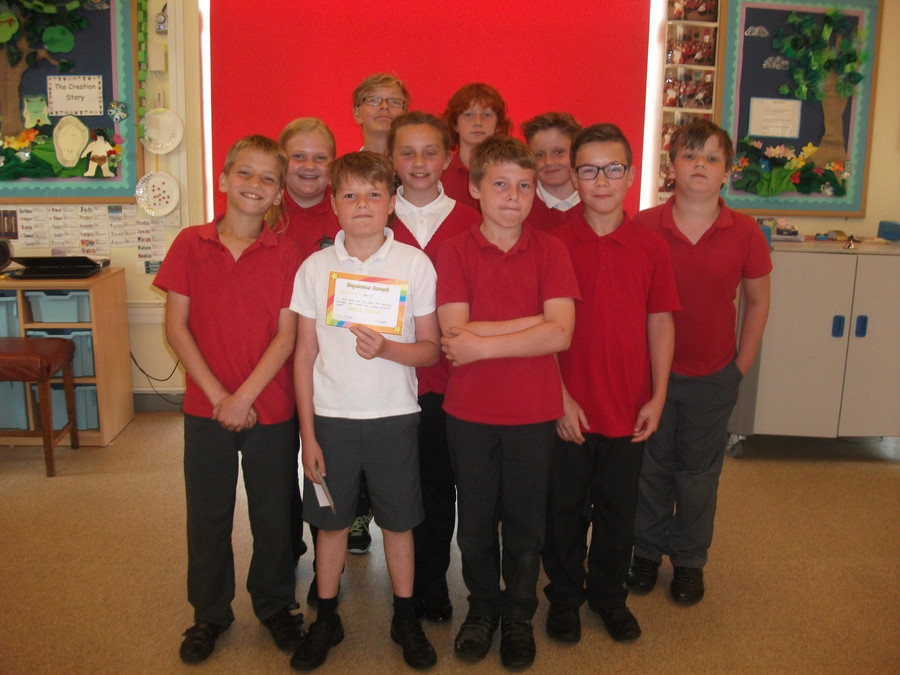 The whole school was able to have a Taekwondo taster session and some of us showed a lot of potential
We watched an e-safety production and some of us were even able to take part in it
Reverend Eleanor came in to talk to us about her role in the church and let us try on some of her robes
Well done to the Tri Golfers who had lots of fun in the cluster competition. The children showed they could be the next Rory Mcllroy!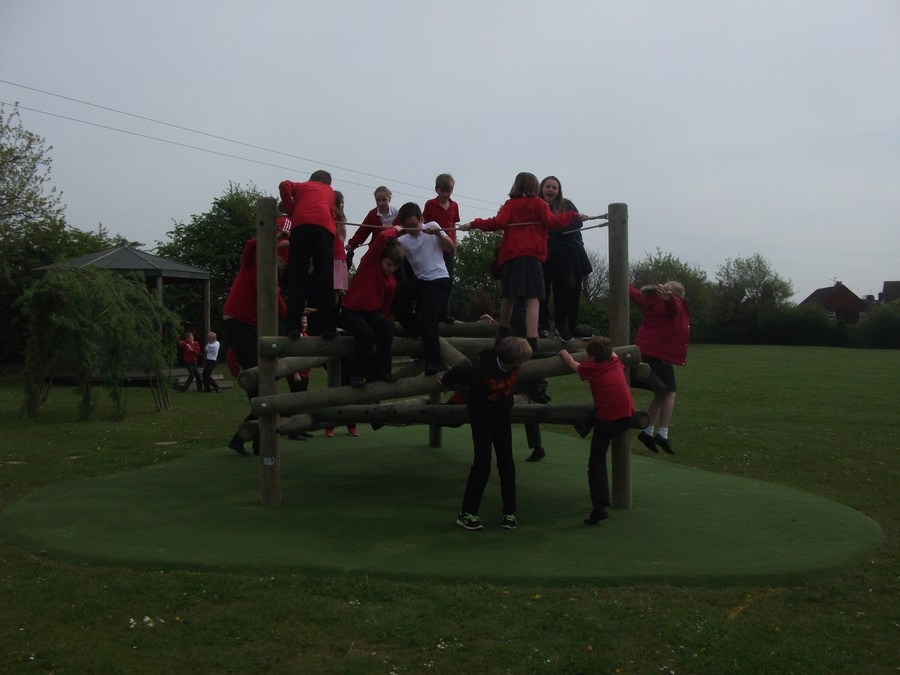 Our new play equipment is fantastic and provided a welcome break from our SATs preparations.
Our 1960's fashion show was fabulous! We looked amazing in our '60's inspired outfits and it was wonderful to see so many parents and friends in the audience.
We took part in a fantastic environmental workshop all about renewable energy.
A massive congratulations to the swim team, who won the cluster competition for the second year running. We will be completing in the next round at Beverly in May. Come on Cowick all the way to RIO!!!!!!!!!!!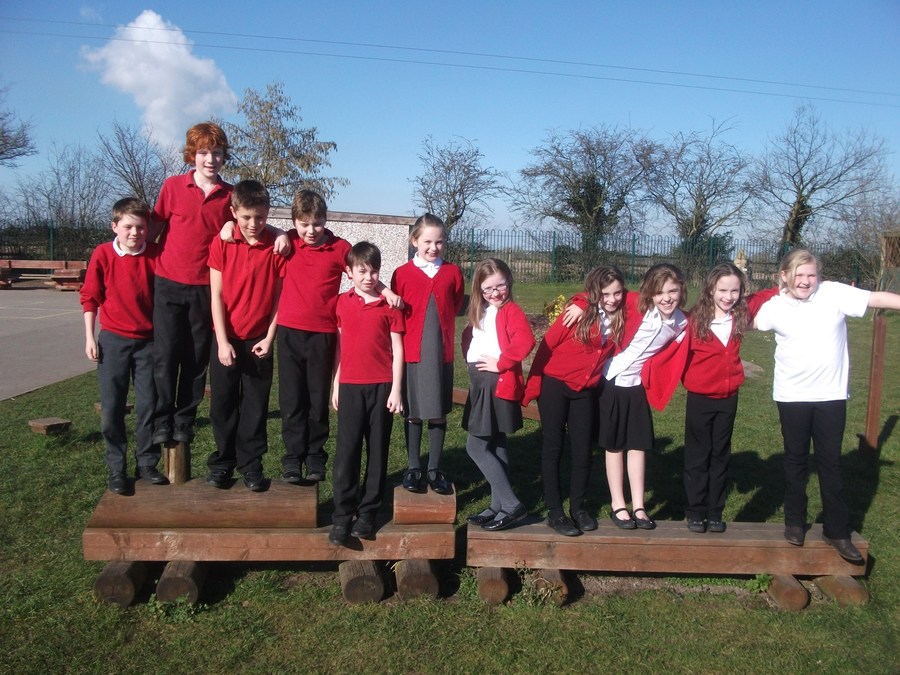 Bonjour et bienvenue au café francais! Our French café was a lot of fun and gave us a chance to practice our french
We were put through our paces at Bootcamp...
Uni Hockey - Both the hockey teams came 4th in their respected groups at the recent competition. Both sides missed out on the semi finals by the narrowest of margins. However, the teams were regarded by most as the best two and unluckiest two teams in the competition.
Mary Berry could learn a thing or two from our Fire Class bakers! Continuing our 1960's topic, we rustled up a Pineapple Upside-Down Cake - delicious!
We have quite a few budding artists in Fire Class! We took our inspiration from the work of Lichtenstein and reproduced photographs of ourselves with various props in a similar style to his. You can see the original photographs and our finished, framed artwork below...
Please download the presentation below to find a few suggestions and icons from the '60s to inspire you to produce some amazing and authentic outfits for your homework this term...
A small group of us were lucky enough to be invited to take part in the Living Faiths afternoon at Parkside Primary School, Goole. We met different people from different faiths and were able to talk to them and ask questions about their religion. It was very interesting and informative and we were able to report back what we had learned to the rest of the school.
Well done to the Fire teams' on their 4th place finish at the indoor athletics. The teamwork and effort from everybody was brilliant.
After learning all about the space race and the first moon landing, we decided to design and launch our own rockets. We timed each rocket flight to see whose design was the most effective...
Congratulations to Chloe and Emily! Their rocket flew for 3.91 seconds - well done!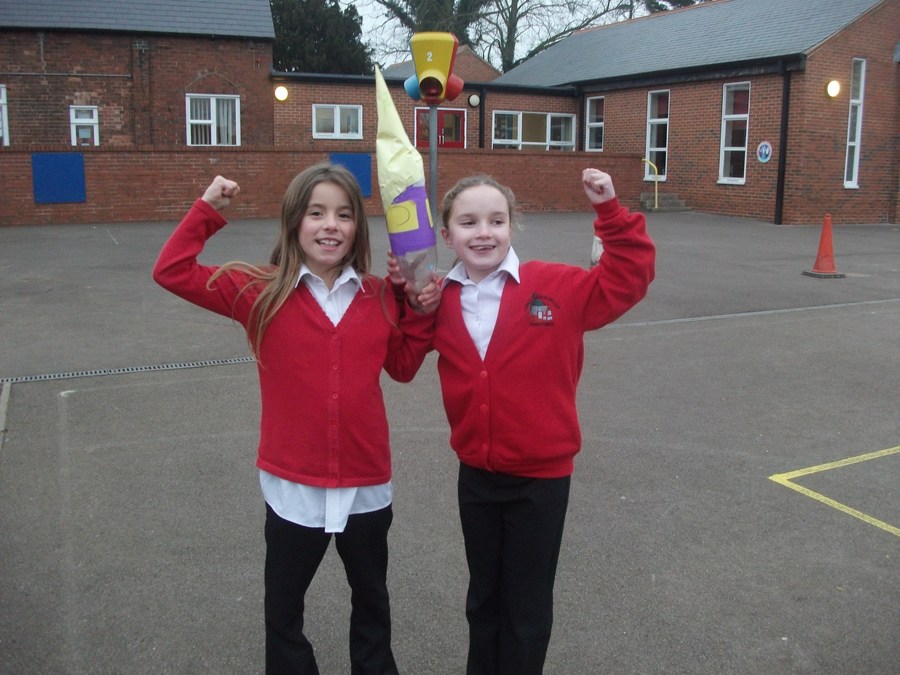 What a fantastic surprise on our first day back at school... our classroom had been transformed into the Cape Kennedy Space Control Centre and we were able to recreate the first moon landing! What an exciting start to the term!
Following the fun of our Christmas lunch today, we had a visit from one of Santa's elves (who looked suspiciously like Mr Connelly!) and we each received a surprise present.
Our KS2 Christingle service was a triumph - the odd technical hitch merely highlighted the professional attitude of our children! Well done and Merry Christmas to everyone!
Preparations for our Christingle service are coming along nicely, we are really looking forward to performing it for our friends and family.
We turned our hands to cave painting today...with some impressive results! Instead of paint to colour our drawings we used natural materials: charcoal, coffee and fruit.
We walked in the shoes of Ancient Egyptians and made our own watering system, called a Shaduf.
We are very proud of our Stoneage Roundhouses
Well done to the two dodgeball teams who finished 3rd and 4th. The children competed brilliantly and just missed out on the final play off!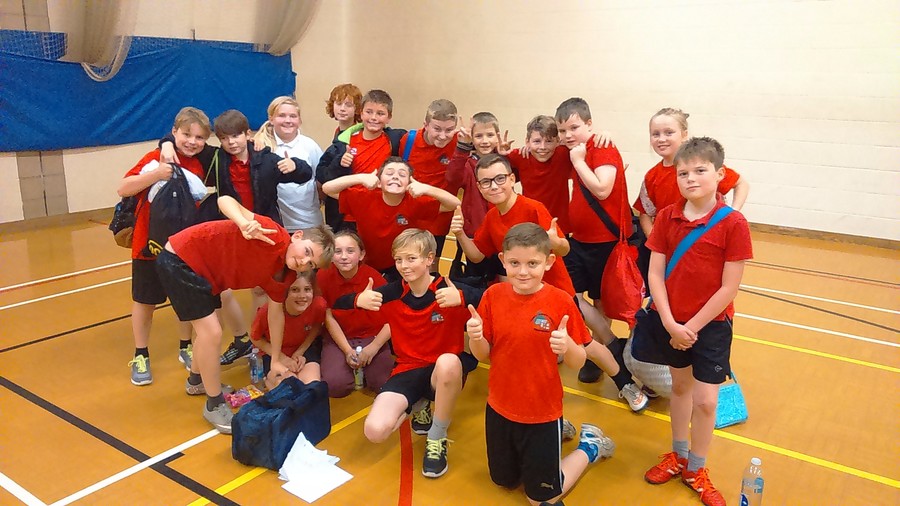 Wow! What a fascinating, fun lesson we had today! We looked at what happens to our food when we eat and how it travels through our digestive system.
We've been building our own models of Stonehenge and the Egyptian Pyramids - using some very innovative and unusual materials! We are so impressed and proud of the results...
We have been learning a lot about life during the Stone Age and in Ancient Egypt. This week we made flatbread for a taste of life as an Egyptian. Some of us thought it was delicious...some of us didn't!
Well done to the fire class girls football team. They played very well at the recent cluster competition and although they came fourth, they all had a brilliant time and showed some wonderful team spirit.
Well done on the boys football team for finishing 4th at the cluster football. The team had two hard fought draws but this sadly wasn't enough to qualify for the finals. However, well done to Jay for his 'goal' in the last game.
As part of our "Let's go wild" topic we were very lucky to have an art lesson from a professional artist. Here are a few of our sketches
Well done to the Fire Cross Country team for the recent competition. A special well done for Inez who managed to progress to the next round.