17.5.20
Hello Earth class, hope you've had a good week. The weather has been a little cooler, but I have still managed to do lots of cycling and gardening. We had dug up so many weeds and pruned so many trees that we had to have a bonfire. While I was cycling home last week, I was lucky enough to see a fox and her three cubs. They were really easy to spot as they were so close and it was daylight. The adult ran across the field, and the cubs ran into their den. it was lovely to see. My mum had a deer in her garden.
This week the White Rose maths activities are based on the book Superworm, details below.
Take care and keep safe, looking forward to seeing you soon.
Regards Mrs Comerford
10.5.20
Hello everyone, just wanted to say how lovely it was to hear from you via email. I really enjoyed looking at your photos and finding out about what you had been doing. I have been busy cycling and gardening. I'm getting much better at identifying the weeds!! It was lovely to see so many houses decorated for VE day and so many people enjoying a picnic in their front gardens, the weather was really lovely.
Another big well done, Earth class have spent over 7 hours on IXL. Again if you fancy maths with a story, the story this week is 'The Very Busy Spider'.
Have a lovely week and keep safe.
Looking forward to seeing you all soon.
Mrs Comerford
3.5.20
Hello, I hope you're all keeping safe and well. I can't believe that it's May already, the time is flying by. I hope you are all managing to keep busy. Do feel free to pick and choose from the activities available, or choose some of your own. I know we are all in unique situations. Just do whatever works best for you and your family. I have been busy helping in the garden, I'm learning all sorts of gardening tips!! The White Rose maths this week is based on the Hungry Caterpillar. The Bible story is Jesus calms the Storm, see the links in the documents below.
26.4.20
Another week, and another well done for completing 20 hours on IXL. This weeks learning journey can be found under the learning journeys tab.
Once again White Rose maths have some lovely activities, this week linked to the story of The Night Pirates, see the links below.
RE
This term we would have been looking at the life and teachings of Jesus. The link below has a lovely short video of the stories of the Good Samaritan and the Lost Sheep.
20.4.20
I hope everyone is keeping well. Just wanted to say a massive, 'Well Done', to all our class who have been busy on IXL. We have certificates for completing 200 maths skills and for answering over 5,000 questions. Keep up the good work.
If you fancy a different type of maths, the White Rose maths activities for this week are based around the book Supertato. Follow the links below.
10.4.20
White Rose Maths
The maths activities for this week are based on the book What the Ladybird heard by Julia Donaldson. Just follow the link in the document below and click on week 2. The site also has lots of Easter activities. If the links will not work, google White Rose Maths EYFS and then week 2 for the maths activities, and click on the home learning tab and then EYFS. If you do not have the book I have included a link, it appears to be freely available.
10.4.20
We released our four butterflies into the sunshine today. We are busy looking after our seedlings and most of them are growing really well. Thanks to everyone in school who has been caring for them. In school today we have watched Hugh on the website, played a little tennis and released the butterflies.
8/4/2020
Check out our butterfly and our seedlings below...
Week commencing 30th March 2020 - Home learning for Earth Class.
Week commencing 23rd March 2020 - Home learning for Earth Class. This page will be updated weekly.
Welcome to Foundation Stage - Nursery and Reception Children
The Foundation team are:
Mrs Comerford - Class Teacher
Mrs Allen - Nursery Nurse & Mrs Grantham - Nursery Assistant
Lunches are covered by our Nursery Staff -
Mrs Huby, Mrs Heywood, Mrs Sampler, Mrs Chadwick & Mrs Jasnikowski
Our exciting curriculum is built around seven areas of learning taken from the 'Development Matters' framework.
The children are given opportunities to learn through their play, indoor and outdoor in a structured environment designed to meet their needs.
There are 7 areas of learning; 3 Prime and 4 Specific.
The children begin to learn through the prime areas which are PSED (Personal, Social and Emotional Development) CL (Communication and Language) and PD (Physical Development)
progressing to Specific areas - Literacy, Mathematics, Understanding the world and Expressive Arts and Design.
Earth Class is a mixed class of Nursery and Reception. We set up the classroom to stimulate all ages and as the year progresses, so do the activities and the challenges we set for them. Each half term we introduce a new topic, however, the child's interests are where we get the best results and we let the children take us in the direction they want to go. This helps us give the children both new experiences and to also draw on familiar experiences, allowing us to teach new skills and build on existing skills to develop each child's potential in all areas of learning.
We are excited to be delivering the Read Write Inc phonics programme which is proving to be very popular with the children and is thorough, fast paced, hands-on learning with excellent results.
Look out for our parents session in the first term - you are warmly invited to come in and see how we teach and what it's all about!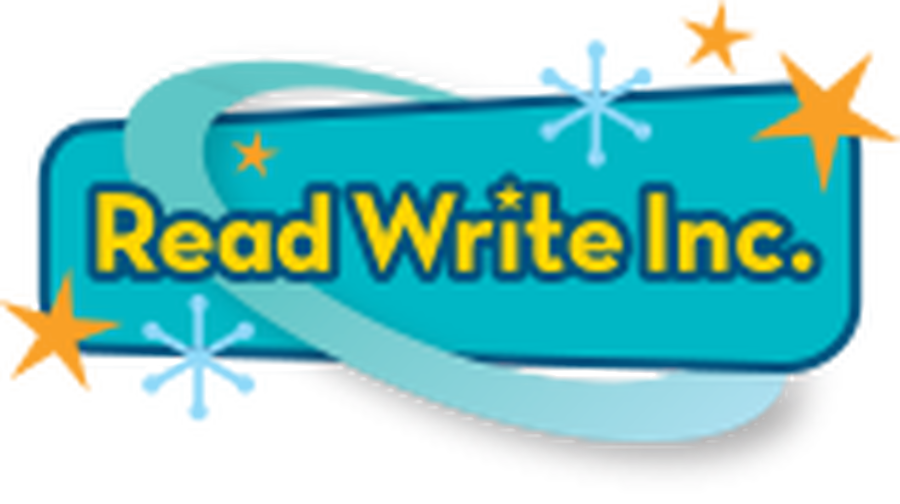 Our PE day is on Wednesday.
PE kits will be kept in school and sent home before each holiday.
The children can have a drink at any time in Earth Class; please send in a named drinks bottle each day.
We send our Class weekly newsletter out on a Friday - the children will have a letter in their Homework Books.
We share our topics and any special events we are planning and activity ideas you may like to do with your child. Reception children are given reading books as soon as soon as they can blend their sounds. We find that in doing this we can give the children a head start in their learning by working in partnership with you. Our Read Write Inc Phonics sessions are delivered daily and any new sounds will be in their home learning diaries to practice. Tricky words and spellings will also be sent when the children are ready for this stage.
Please feel free to approach any member of the Foundation Stage team if you have any questions or concerns; we will be happy to help.
A really useful guide produced by 4Children is shown below to help you understand how what we do in school benefits your children, we love how clearly it is written and how comprehensive it is without being over complicated!