OUR CLASSROOM MISSION:
In Air Class we want to be the best that we can be! We always want to help our friends when they are sad, hurt or when they just need a friend. We will work together to get the job done by always trying our best. Being polite and respectful is important and we will show good listening skills by looking at someone when they are talking and listening to what they have to say. Our hands will go up when we want to ask a question, or even if we have some exciting news to share. We think it is important to try and come to school on time so that our learning can begin. We are all different and unique and we will always celebrate our differences with a smile on our face and positive encouragement.
Our theme for Summer is Around the World in 80 Days! We will be taking off on an adventure o n a steam train, looking at lots of different countries along the way.
Homework
Reading packs will be sent home on a Friday as well as new spellings. For more information on spellings, please see below.
P.E.
P.E sessions are every Wednesday and Friday, but sometimes the days can change, so please could P.E. kit be in school every day.
If you have any questions, please do not hesitate to contact either Mrs Bagguley or Mr Clarkson.
Thank you.
Here is the medium term overview for Summer term.
Spellings
Each week your child will have spellings to learn. These spellings follow guidelines set out by the Government.
Please click here to see the spelling guidelines.
Here are two videos of a dance routine the children have been practising and then performing in PE.
Homework
Each half term we would like you to focus on Key Instant Recall Facts or KIRF's as this will help the children's rapid recall facts. these can be found here:
Homework Help
Here are some websites to help with Maths.
Doubles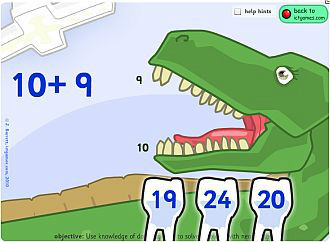 Multiplication and Division

Woodlands maths page

English Games
BBCBitesize English Games
Maths Games
BBC Bitesize Maths Games Place Value
Place Value
Science
BBC Bitesize Science Science Activities