School Menu
A School Meal costs £2.50 per day.
Please order and pay for your school meals for the whole week on Monday.
We do understand that unforeseen circumstances may arise and it is possible to order meals on the day. Please just give us as much notice as you can!
All children in KS1 are entitled to a Universal Free School Meal. However if you think your child would be entitled to a Free School meal anyway, please let the school office know as there may be extra funding available for school to use to benefit your child.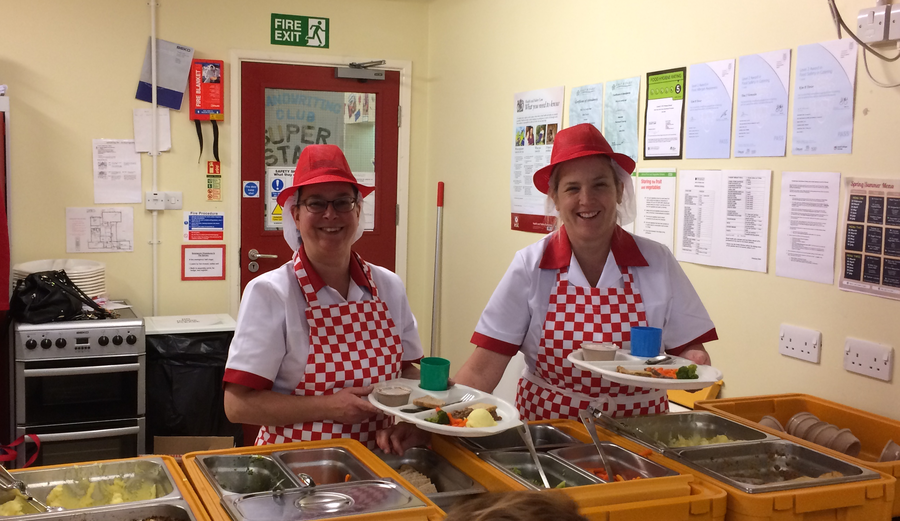 Mrs Howard and Mrs Vermeulen make sure our children get their school lunches on time.
Our School Dinners may contain allergens.
If you have special dietary requirements, please let the school office know so we can cater for them.
Our menu from September 2019 to February 2020
There are a couple of permanent meal changes on Menu 3. On Thursday it is now cheese and ham pasta and on Friday we will be having Chocolate Oat Delight.